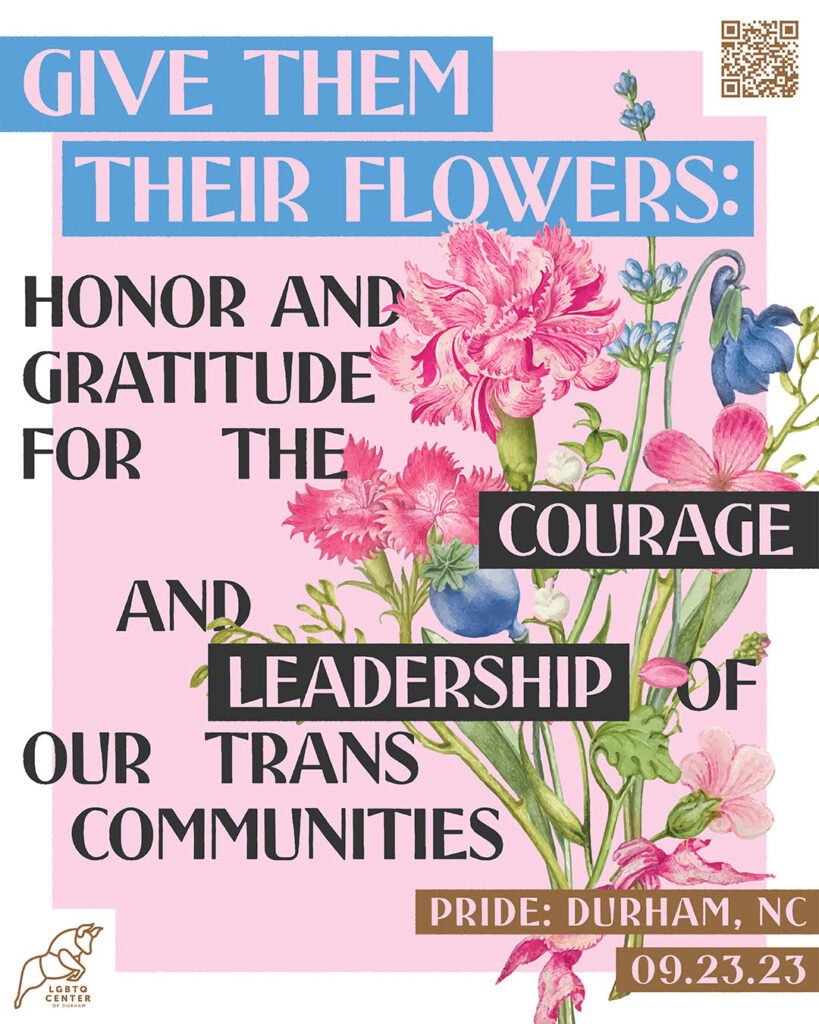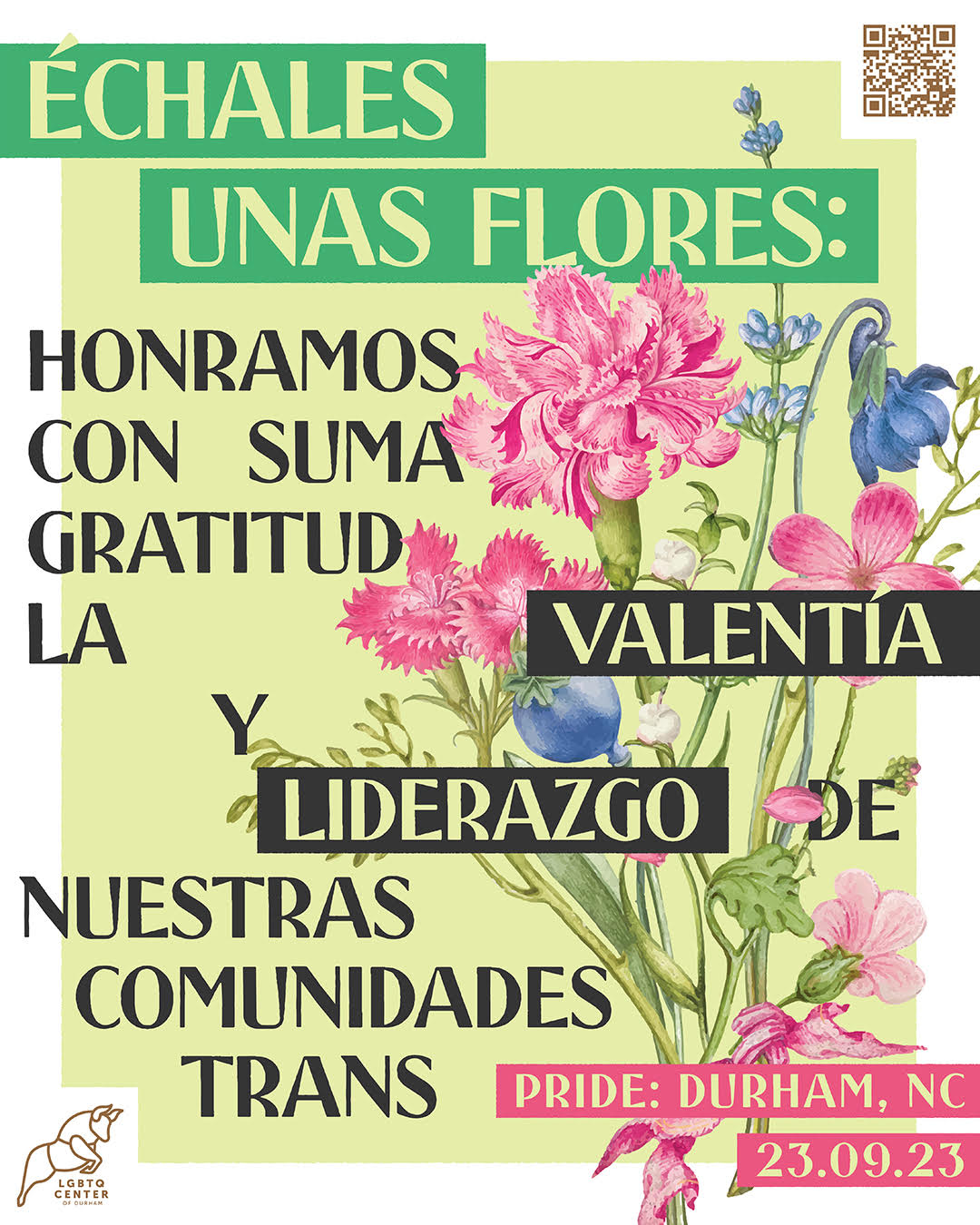 PRIDE: DURHAM, NC 2023
SEPTEMBER 23, 2023
(abajo para español)
With careful consideration from the board and staff leadership at the LGBTQ Center of Durham,
we are making the tough decision to cancel all of this year's events associated with Pride: Durham, NC.While we have invested our energies and resources in coordinating our parade, festival, and concert for months, the anticipated tropical storm, Hurricane Ophelia, and the related safety & public health concerns outweigh the sum of that investment. Without the sufficient means to ensure the safety and public health of all who would participate, we are erring on the side of caution. We do not want our programs to put anyone at risk, and as community members gather for other Pride events happening in Durham this weekend, we advise everyone to take extra good care and to make the decisions that are best for them.
To all impacted by this decision, including but not limited to our sponsors, parade marchers, festival vendors, concert performers, and volunteers, thank you so much for your engagement with Pride: Durham, NC. We value your time and support, and we hope that you will continue to work with us in the future as you are able -- please look out for additional communications coming from our Pride email account at our earliest convenience. 
We look forward to celebrating together again next year, and we trust that Durham will honor our choice to keep our community members safe and well.
Very best,
Carlos Fernandez & Jesse Huddleston
Co-Chairs, Pride: Durham, NC
Con una cuidadosa consideración por parte de la junta y el liderazgo del personal en el Centro LGBTQ de Durham,
estamos tomando la difícil decisión de cancelar todos los eventos de este año asociados con Pride: Durham, NC.
Si bien hemos invertido nuestras energías y recursos en coordinar nuestro desfile, festival y concierto durante meses, la tormenta tropical anticipada, el huracán Ophelia, y las preocupaciones relacionadas con la seguridad y la salud pública superan la suma de esa inversión. Sin los medios suficientes para garantizar la seguridad y la salud pública de todos los que participarían, estamos optando por el lado de la precaución. No queremos que nuestros programas pongan a nadie en riesgo, y mientras los miembros de la comunidad se reúnen para otros eventos del Orgullo que tendrán lugar en Durham este fin de semana, aconsejamos a todos que tengan mucho cuidado y tomen las decisiones que sean mejores para ellos.
A todos los afectados por esta decisión, incluidos, entre otros, nuestros patrocinadores, manifestantes del desfile, vendedores de festivales, artistas de conciertos y voluntarios, muchas gracias por su compromiso con Pride: Durham, NC. Valoramos su tiempo y apoyo, y esperamos que continúe trabajando con nosotros en el futuro a medida que pueda; esté atento a las comunicaciones adicionales provenientes de nuestra cuenta de correo electrónico Pride lo antes posible.
Esperamos celebrar juntos nuevamente el próximo año, y confiamos en que Durham honrará nuestra elección de mantener a los miembros de nuestra comunidad segura.
Con amor,
Carlos Fernandez & Jesse Huddleston
Pride: Durham, NC Co-Directores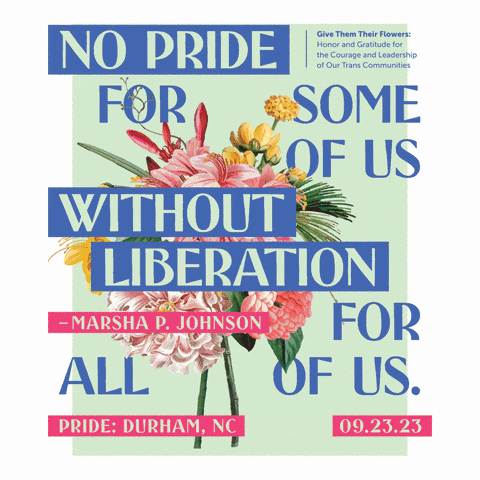 Creating and Facilitating Community
Pride: Durham, NC is the annual series of special programs that celebrate LGBTQ community, history, activism, & PRIDE for LGBTQ+ people in Durham and across the state of North Carolina. Upholding the legacy of NC Pride, Pride: Durham, NC preserves cultural heritage shaped by expansive imaginations, progressive values, & radical acts of organized collaboration and creates protected & liberated spaces that affirm publicly all LGBTQ+ identities, families, and communities. Pride: Durham, NC aspires to keep love in its many forms at the forefront and the center, facilitating quality connections with care and fueling generative impact that resists a tumultuous political climate of violent legislation.
All people with love for LGBTQ+ folks are welcome at Pride: Durham, NC. Join us in the celebratory political act of demonstrating our pride for our community!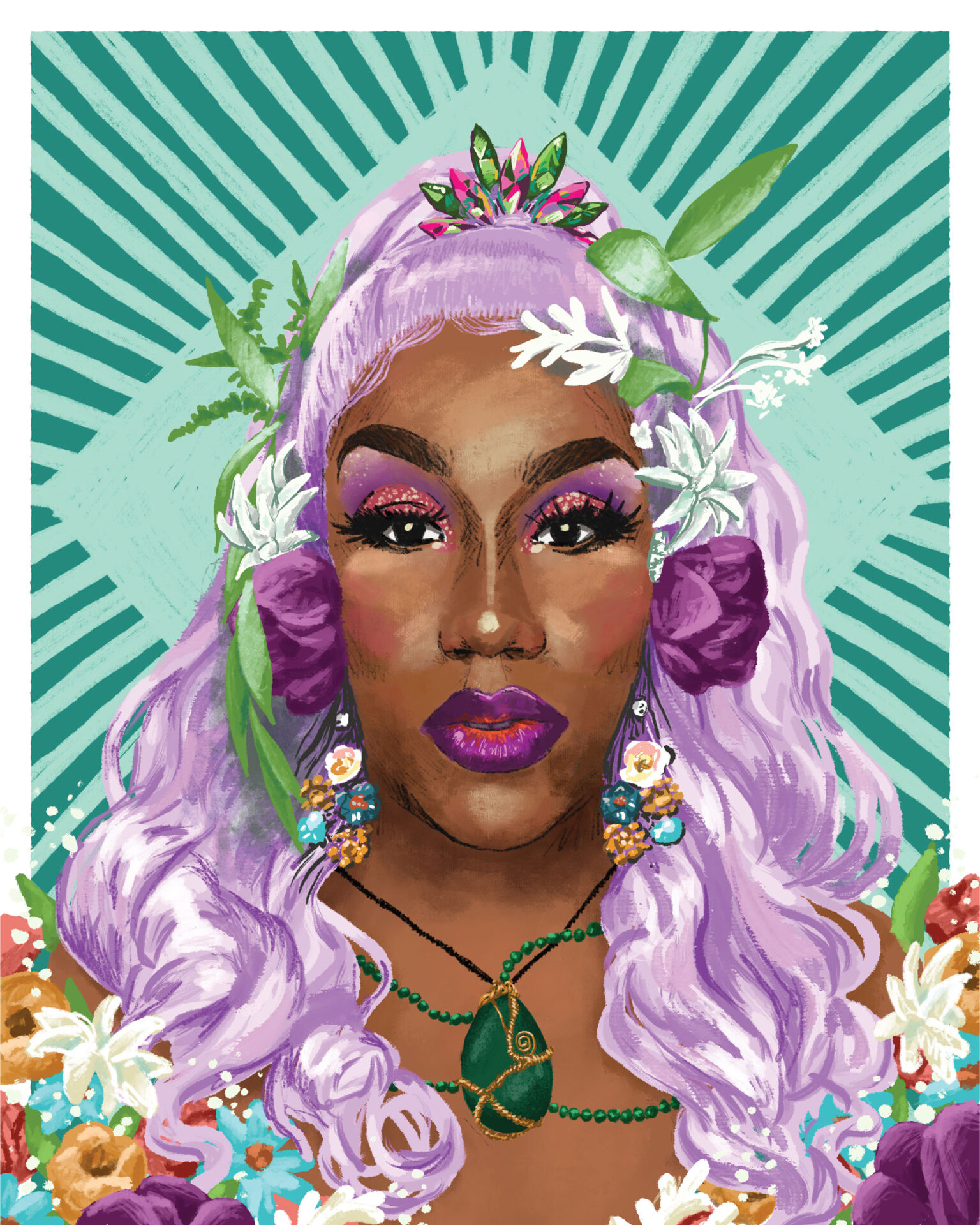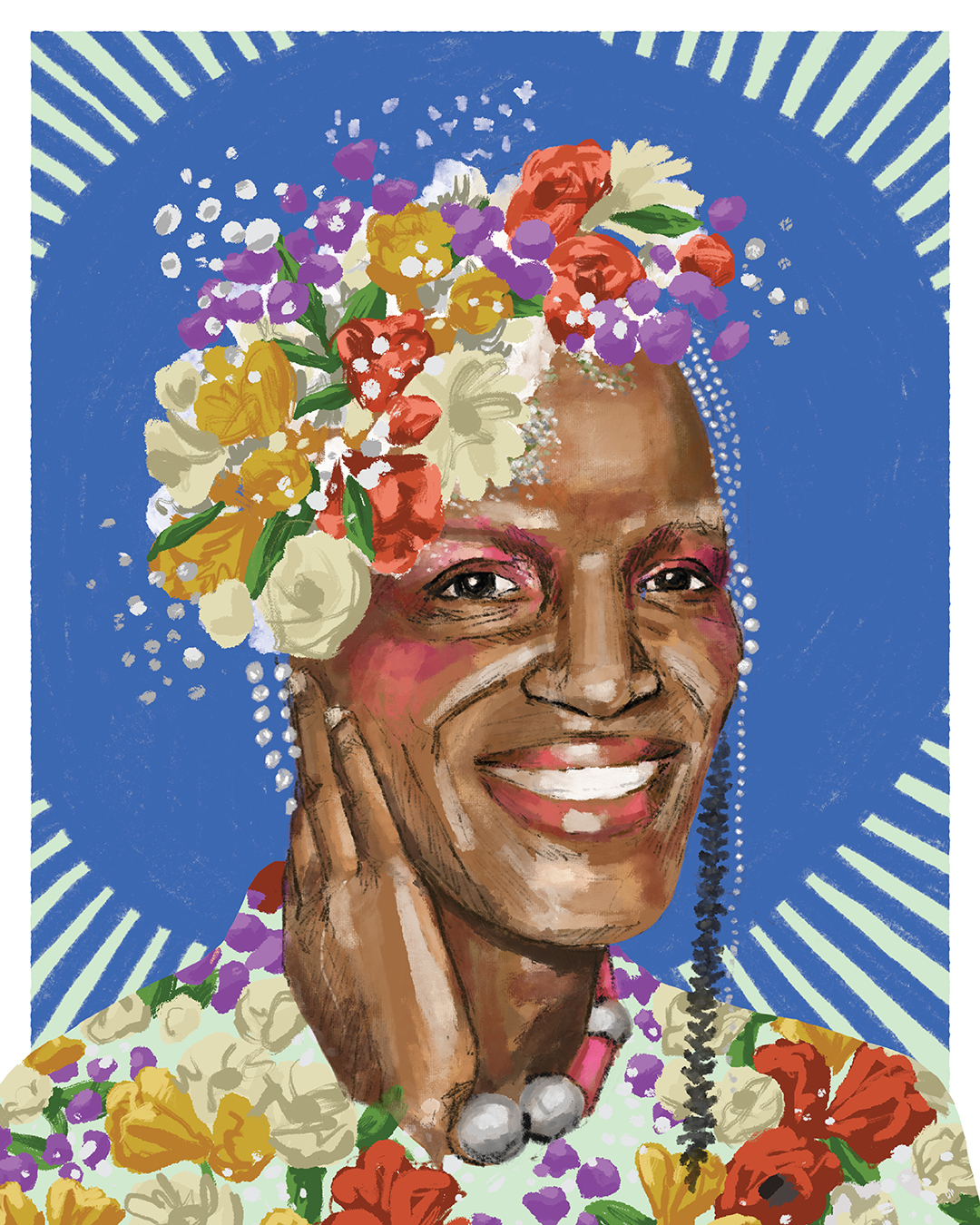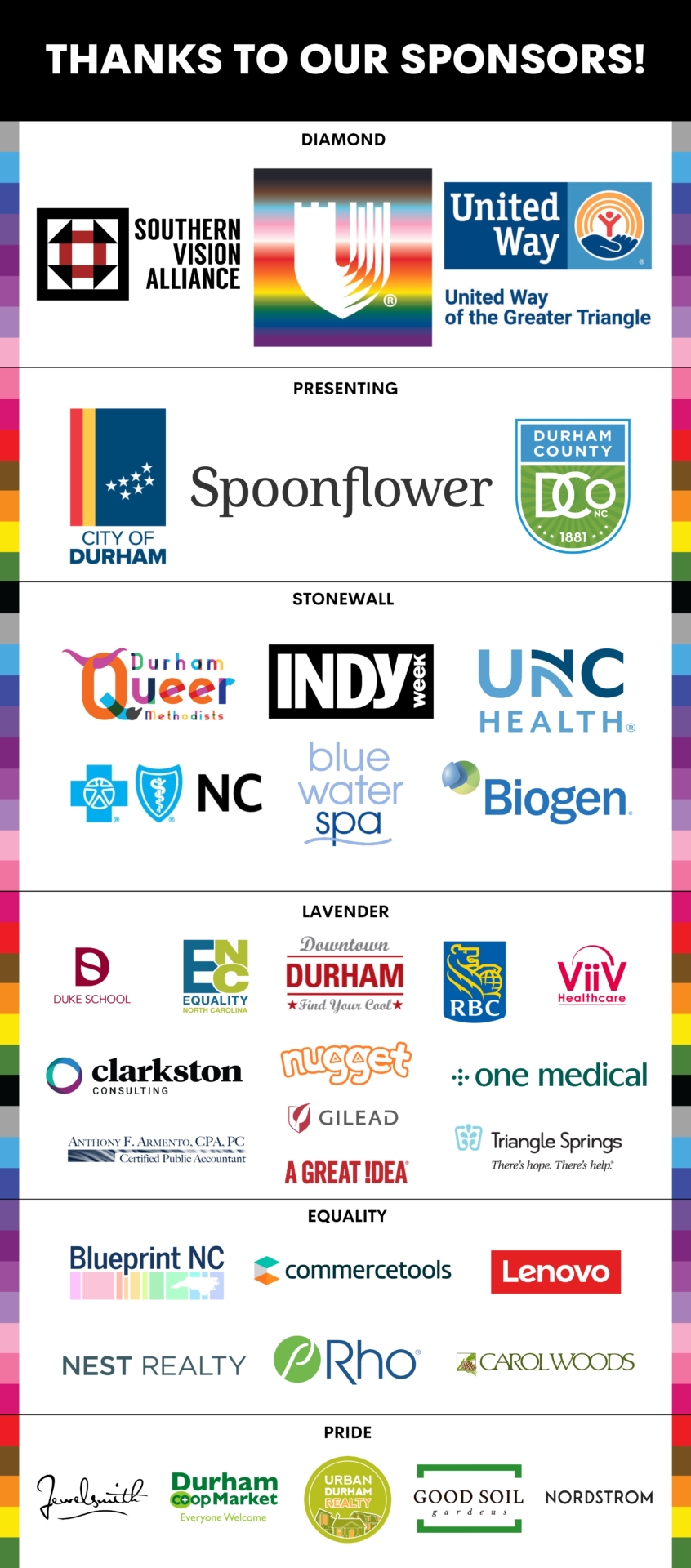 Other Local Pride Events
There are also several community members who are coordinating events in conjunction with Pride: Durham, NC. See below to learn more about these, and feel free to participate as you're able. If there's an event you're planning that gives trans & non-binary folks their flowers and uplifts our community, please email us the details at 
pride@lgbtqcenterofdurham.org
, and we'll do our best to add it to the list.
Wednesday, Sept 20:
Friday, Sept 22:
Saturday, Sept 23:
Sunday, Sept 24:
**proceeds go to the LGBTQ Center of Durham! 
Our History
With more community input and intergenerational guidance, Pride: Durham, NC is the location for members of the LGBTQ community in Durham and beyond to celebrate and rejuvenate their spirits. Please read more about the history of NC Pride (from the NC Pride Archives) and Pride: Durham, NC.
"Somebody, your father or mine, should have told us that not many people have ever died of love. But multitudes have perished, and are perishing every hour—and in the oddest places!—for the lack of it."
James Baldwin